Batteries give life to all electronics on a boat. They power your fish finders, aerator pumps, navigation lights, and even your stereo to make your fishing experience more exciting. But when it comes to deep cycle batteries, it is all about the trolling motors.
Deep cycle batteries should be able to deliver bursts of power consistently to keep your boat's trolling motor running as long as you want. This is why you should only go for batteries that can withstand continuous discharge without giving out.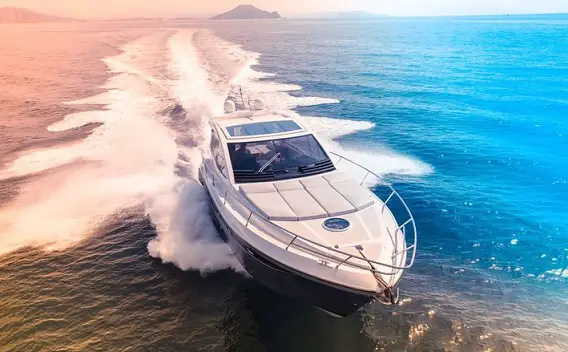 In this post, we'd be looking at the longest lasting marine deep cycle batteries that would give you long and fulfilling days on the water.
Longest Lasting Marine Deep Cycle Batteries: Our Top Picks
The market abounds with deep cycle batteries by several different brands. And making the right choice from the pack can be quite daunting, since each option is screaming, "I'm the best!"
But you're in luck! Our research team hit the market and spent several hours comparing over 50 deep cycle batteries in terms of discharge time. No, we won't pretend that we tested out all the batteries. We depended heavily on feedback from experts and consumers who have used each battery for some time.
We trimmed down our initial long list until we were left with the top 4 performers reviewed in this article. Not only do they have long discharge times, but they last for many years before they need replacing.
1. Optima OPT8016-103 BlueTop Battery
Optima has continuously grabbed the top spots when it comes to powerful and durable batteries so it comes as no surprise that one of their marine models appears on their list. The Optima OPT8016-103 BlueTop Battery is designed to provide more power and exceptional running time which is way better than what conventional batteries offer.
If you own a boat with a trolling motor that draws up a lot of energy or you have extensive electronic systems hooked onto your boat, then this battery would make for the best buy. This pick is designed to provide optimal starting power even in bad weather. It is capable of delivering up to 750 CCA with a 120-minute reserve capacity capable of keeping your electronics running.
This product will deliver 15x more vibration resistance which should keep the internal parts from damage. The Optima OPT8016-103 BlueTop Battery is an AGM-type battery but it is not your typical AGM battery. It features SpiralCell Technology which is unique to the Optima batteries. This ensures the battery is able to maintain its performance and quality even with years of continuous use.
As with all AGM batteries, this product is spill-proof. This is due to the absorbed glass mat (AGM) separators that keep the electrolyte suspended. This ensures that there are no spills or leaks. This also makes the battery maintenance-free. You won't have to go through the tedious process of checking the water levels or adding water to keep the battery operational.
Expect up to three times more recharge rate than conventional marine batteries when you set it up. Also, you won't have to spend too much time trying to install the battery on your boat all thanks to the AGM design that makes it mountable in almost any position.
Overall, the Optima OPT8016-103 BlueTop Battery makes for a great choice for boats. It can also function as an RV battery for your sure-starting, strong-cranking, and maintenance-free use.
Pros
Optimal starting power even unfavorable bad weather
15x more vibration-resistant
Works for boats and RVs
Unique S

piralCell design
Cons
2. Weize LFP12100 12V 100AH Battery
Weize LFP12100 12V 100AH Battery is a valve-regulated, rechargeable lead-acid battery for all your deep cycle applications. While this battery comes with a 1-year warranty, it is designed to last longer than not only conventional or flooded batteries but also other sealed lead-acid batteries.
It comes with a heavy-duty, calcium-alloy grid that provides premium performance while enhancing its service life in both float and cyclic applications. The durable construction ensures that the battery remains vibration-free while in use. Vibration and corrosions are big issues that won't only shorten the battery life but also reduce its performance with every use. This battery is designed to ensure that both factors never occur.
Once again, we've added an AGM battery to our list and that is because AGM-type batteries not only offer the best performance when it comes to deep-cycle applications but they will also last longer without any noticeable drops in performance.
The Weize LFP12100 is an AGM-type battery, which is a type of sealed lead-acid battery that keeps everything in place. Unlike flooded types, they can be used indoors or in enclosed environments without leaking. Another big plus from the AGM build is the lower internal resistance. This ensures the battery recharges very fast. It also offers high discharge but would slowly self-discharge when kept in storage, so you can keep it stored for a long period before charging.
This battery measures 12.09 in x 6.65 in x 9.17 in, however, it weighs 57 lbs which is a bit heavy. Not to worry, you will find a rope-like handle at the top that helps you to carry or transport it with ease. While you will find the terminals on top, you won't have to install the batteries with the terminals facing up. This is an AGM battery which means the internal components won't get damaged or messed up when you turn it to the sides. However, avoid mounting it upside down as this is not recommended.
While the Weize LFP12100 is designed for boat use, it is also perfect for other vehicles and applications. It would work perfectly in solar panel wind, off-grid applications, electric vehicles, golf carts, and lawn and garden tools.
Pros
1-Year Warranty
Features heavy-duty, calcium-alloy grid
Wide variety of applications
Leak-proof design
Cons
3. VMAX MR137-120 AGM Battery
VMAX is another top brand in the automotive battery industry. They offer some of the best products with exceptional lifespan and quality performance that won't fail even with very demanding use. The VMAX MR137-120 AGM Battery is one of its many models built to handle boats and other marine equipment.
The VMAX MR137-120 AGM Battery features thicker plates that deliver maximum power delivery for continuous use. It utilizes an electrolyte suspension system featuring AGM technology of a high porosity that completely absorbs the electrolyte. This battery is completely free of silica and any other contaminants you would find in Flooded or Gel-Cell batteries. This design ensures that the battery won't leak all over your boat which would release dangerous chemicals in such a scenario.
You will find heavy-duty lead-tin alloy which is an important part of deep cycle batteries. This ensures that the battery delivers an extra margin of performance and service life in all applications even with continuous use or repeated over discharges.  This heavy-duty battery would save you the cost of constant replacement. It offers a float service life of up to 10 years which 2x what's offered by conventional batteries.
With the AGM design comes a maintenance-free operation. You won't have to add water or check the specific gravity of the electrolyte throughout the battery float service life.
The VMAX MR137-120 AGM Battery measures 13 x 6.8 x 8.8. It should be just the right size for your boat, however, it is quite heavy. Luckily, it comes with a sturdy handle that should ease transportation and storage.
Pros
Heavy-duty lead-tin alloys
Maintenance-free operation
Lifespan of 8 to 10 years
Sturdy build quality
Cons
4. Universal Power Group UB121000 Replacement Battery
The Universal Power Group UB121000 Replacement Battery is one of the best options for electric motors not just because of its affordability, but also due to its excellent power delivery. This 12V battery features 100AH and stores more energy than most and will power your trolling motor for a longer time.
Another impressive feature of this battery is the SLA/AGM design. This makes for a maintenance-free and leak-proof build that would save you a lot of time and money on replacement batteries. You can mount the battery in just about any position and still get the same top-notch performance.
Being an AGM battery, the UB121000 comes with a limited amount of sulfuric acid. This chemical is quite dangerous but you will find them in some flooded batteries. The issue with flooded batteries is that they could leak and when they do, this dangerous chemical could get into the wrong places causing damage to you and your vehicle. Luckily, the UB121000 is spill-proof so this will never happen.
It is also designed to resist high-impact mechanical vibration and shock which are some of the primary reasons for premature battery failure. This ensures that the battery would serve you for a long while before giving out.
The UB121000 is not the lightest weighing 63 lbs. This makes it quite tough to move around but you will find a handle at the top to help you transport it with ease. Overall, the UB121000 is a great pick considering its affordable price and its ability to deliver reliable power for a long period of time. It should serve you up to 5 years though you will find only a 1-year warranty.
Pros
Maintenance-free AGM technology
Exact OEM replacement
12-month warranty
Durable build quality
Cons