Picking the right battery size for your vehicle is important, you don't want to come short or send massive surges of power into your vehicle engine just because you made the wrong decision.
A Group 47 battery is designed to meet the needs of mid-range diesel and gas engines. And if your vehicle uses a group size 47 battery, your best bet is to replace it with a battery of the exact group size.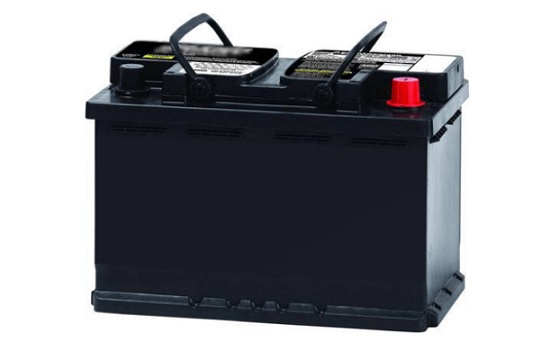 In this article, we'd be looking at some of the best Group 47 batteries on the market. But before then…
What Is a Group 47 Battery?
Group 47 are medium-sized batteries designed to meet several different needs.  They are mostly used in automotive applications as cranking or dual-purpose batteries for starting mid-range vehicles. They will deliver enough power to run various electric and electronic devices in the vehicle when the main engine is turned off.
Standard Group 47 batteries measure 9 1/16 (L) x 6 7/8 (W) x 7 1/2 (H) inches (246 x 175 x 190 mm). You will find the positive terminal on the right side of the battery when it is placed in front of you. While you will come across Group 47 batteries with automotive terminals, there are others with nuts and bolts terminals.
Best Group 47 Batteries: Our Top 3 Picks
Choosing the right Group 47 battery from the tons of options on the market can be a huge challenge, especially since each model you'd come across is paraded as the "best" on the market.
To help you make the right decision, we've put together a list of the 3 best group 47 batteries on the market – carefully selected based on design, performance, durability, buyer reviews, and brand trust.
1. ACDelco 47AGM
Amp Hour: 60 Ah
Cold Cranking Amps: 630 CCA
Cranking Amps: 750 CA
Dimension: 9.5 X 6.9 X 7.5 Inches
Positive Position: Right Hand
Reserve Capacity: 100 Minutes
Voltage: 12 V
Warranty: 36 Months
Weight: 39.5 lbs.
Our Review
The AC Delco 47AGM is one of the most popular Group 47 batteries thanks to its affordable price and extensive warranty coverage. A long-term warranty is a big plus in any battery whether AGM or flooded as it gives some assurance of its durability. This battery comes with a 36-month free replacement warranty which means you can send it back and get a new one with three years of use.
This AGM battery is designed to provide you with efficient starting power and performance that would get your vehicle going even in extreme weather conditions. Thanks to the decent CCA rating of 630 Amps, this battery would be able to start your car in the winter with ease. It is also lightweight weighing just 39.24 pounds.
This battery comes with several excellent features that ensure it remains durable. You will find a high-density negative paste, enhanced silver calcium stamped alloy, and precision manufactured ribbed case. These features allow the battery to provide many times more vibration resistance that will keep it going for years.
You will also find the AGM (Absorbed Glass Matt) technology in this battery very impressive. This keeps it sealed so you won't have to watch out for spills and leaks. You also won't have to check the water levels and add water to the battery at any time. The design of the battery allows for more plates which, in turn, provide more power to your car. It can also be mounted in any position except upside down.
ACDelco batteries are considered one of the best picks when looking for batteries that would stay strong over the years even if you use them constantly in extreme conditions. This battery does live up to the hype mostly thanks to the AGM build.
You will also find its calcium lead positive grid which maximizes conductivity and allows for low resistance. This means that the battery would charge faster than flooded types.
An extra perk that ensures you get enough use of this battery is the robust envelope separator with a puncture-resistant back. This ensures increased acid circulation and prevents the occurrence of shorts. Overall, this battery is tough, durable, and efficient.
Pros
Maintenance-free and leak-proof design
36-month free replacement warranty
Can be mounted in any position
Last 2x – 3x as long as flooded batteries
Cons
Not easy to install
Long-term warranty is not valid when purchased in some areas
2. XS Power D4700
Amp Hour: 50
Max Amps: 2900A
Cranking Amps: 745
Length: 9.49 inches
Height: 7.48 inches
Width: 6.93 inches
Voltage: 12V
Warranty: 3 years warranty
Weight: 41.19 lbs
Our Review
The XS Power D4700 is a premium battery designed to serve as the exact OEM replacement in fit and a great choice for car owners looking for a dependable power source that will deliver top-notch performance. This battery is designed to be rugged and sturdy, so you might find it a little bit heavier than many within its category. It weighs just 41.19 lbs which might not be a problem for some people.
The XS Power D4700 features a six-cell, sealed-valve regulated design that reduces water loss making it possible for the battery to deliver up to 3x the cycle life of flooded batteries when used in traditional automotive applications.
Being an AGM battery, the XS Power D4700 would save you time on maintenance and deliver top-notch performance with each use.
Absorbent Glass Matt batteries are fitted with a fibrous material that suspends the liquid electrolyte against the lead blades. With the electrolyte absorbed in the material, you won't have to worry about leaks or spills even if the case of the battery ruptures. This also means you won't have to maintain the battery like flooded types. No need to check the water levels or add water to the battery.
In addition to that, the XS Power D4700 contains more lead compared to flooded batteries, which means it would deliver more power to get your vehicle started. This battery also has a low self-discharge rate allowing you to store it for longer periods and a faster recharge rate due to its low internal resistance, both perks of its AGM design.
One major difference between this battery and other AGM type batteries from other brands is that it doesn't come with battery terminals. This adds to the overall costs as you would have to spend an additional sum to purchase the proper terminals adapters to fit your vehicle's power ring terminals before installing. Fortunately, finding the right terminal adapters for this battery won't be a hassle as it is compatible with a nice range of adapters.
Pros
High power delivery
Won't require professional assistance to install
Faster recharging
Long cycle life
Cons
Quite heavy
You would have to spend extra on terminal adapters
3. Delphi BU9047 MaxStart AGM
Cold Cranking Amps: 600 CCA
Dimension: 9.5 X 7.5 X 7 Inches
Reserve Capacity: 100 Minutes
Voltage: 12 V
Weight: 39 lbs.
Our Review
Delphi MaxStart AGM batteries are known for their durability, efficient power delivery, and top-notch performance. These batteries come with a standard 36-month warranty though you won't have to replace them too soon as they are built to last a lot longer than that.
The Delphi BU9047 is one of the top offers in the MaxStart AGM lineup. It features extended cold-cranking amps (CCA) delivery with a rating of 600 amps that would deliver just the right amount of ignition power to get your vehicle started. You will also find 100 minutes of reserve capacity which keeps all your electronics running when you turn off the power.
Maintenance is a big concern for many car owners who already have too much on their plate and won't want to add their batteries to their to-do list. Fortunately, this is an AGM battery which means, it is 100% maintenance-free. You won't have to perform the usual maintenance processes like checking the water levels or adding water.
This battery should also serve you longer than flooded types thanks to the AGM design. While its warranty it pegged at 36 months, you should expect to use this battery for more than 5 years in float service applications. Also, take note of the usage conditions. With proper care, handling, and use, you could get up to 10 years of float service life out of this battery.
More perks of this battery include a high discharge rate and wide operating temperature ranges. This should give you all the power you need even in extreme weather conditions. Fortunately, the high discharge rate is only applicable when the battery is in operation. When stored, it will self-discharge rather slowly allowing you to store it for a long period. The battery would also recharge faster than most flooded types.
Pros
Faster recharging than flooded batteries
Exact OEM AGM fit replacement.
Superior vibration resistance
Exceptional build quality
Cons
Battery lifespan declines when used in extreme temperatures
A bit pricey