Whether you're looking to power up your car, boat, or industrial equipment, you would need an efficient battery with high performance. However, you can't just go with any battery but one that would make for a fitting replacement.
If you were previously using a Group 48 battery, then it only makes sense to go for a Group 48 battery as a replacement. Any other option might not fit or fail to meet your power requirements. In this post, we'd be looking at the best Group 48 batteries on the market.
What is a Group 48 Battery?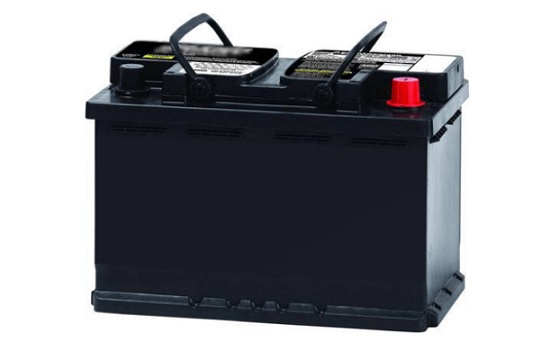 Group 48 batteries fall into the mid-range battery category. They are common in automotive, light industrial, and marine applications where they are used as starting or dual-purpose batteries.
You will find different price ranges based on whether you're going to thick-plate or thin-plate options. Note that the thicker the plate, the more efficient and more expensive the battery would be. The typical dimensions of this battery are 10.90 x 6.90 x 7.50 inches.
Typically, Group 48 batteries have cold-cranking amps (CCA) ratings between 680 and 775 and reserve capacities ranging from 100 to 135 minutes. The weight of the battery will depend on its internal components, brand, additional features, and purpose.
Best Group 48 Batteries: Our Top 5 Recommendations
Not all Group 48 batteries on the market are worth buying. Yet, identifying the good ones is no easy task. But you're in luck!
We have scoured the market and spent several hours comparing the bestselling Group 48 batteries in terms of design, durability, performance, brand trust, and buyer reviews. And here are our top 5 picks.
1. AC Delco 48AGM Professional AGM Automotive Battery
Amp Hour: 70 Ah
Cranking Amps: 880 CA
Cold Cranking Amps: 760 CCA
Dimension: 10.9 x 7.5 x 7.6 inches
Reserve Capacity: 120 Minutes
Voltage: 12 V
Warranty: 36-month free replacement
Weight: 45.5 lbs.
Our Review
The AC Delco 48AGM is an all-round battery designed to deliver a high level of performance and last longer than conventional batteries. Featuring an absorbed glass design, this battery is built to be maintenance-free.
Rather than a liquid electrolyte that allows a free flow within the cell, the fiberglass matt holds the electrolyte permanently. For you, this means you won't have to add water, check the water levels of the battery, or watch out for spills. It also means that the battery can be mounted in almost any position except upside down.
The last perk here is the wide range of temperatures it can be used in without sustaining damage. Unlike flooded batteries, there is no liquid that would get frozen in subzero temperatures which means it would deliver just the same dependable power delivery in extreme weather conditions as in moderate climate.
This AC Delco 48AGM has a 760 CCA rating and 120 minutes reserve capacity. It also has an amp hour rating of 70 Ah. If you're up for a battery that would last through several years of use and still maintain an excellent performance then the AC Delco 48AGM would make for an excellent pick.
This battery would last you way more than flooded types thanks to the maintained pressure on the plates which reduces the amount of active mass the battery's grid loses. Another feature that boosts its battery life is the high-density negative paste. It also improves its performance.
The AC Delco 48AGM offers a 36-month free replacement warranty on valid purchase. It is important to purchase from the right seller if you want your warranty claim to pull through.
Pros
Longer life expectancy
Maintenance-free performance
100% leak and spill-proof
36-month Free Replacement Period
Cons
2. XS Power D4800 Battery
Amp Hour: 74 Ah
Cranking Amps: 950 CA
Dimension: 10.94 x 6.93 x 7.48 inches
Reserve Capacity: 132 Minutes
Voltage: 12 V
Warranty: 3 years
Weight: 48.22 lbs.
Our Review
The XS Power D4800 is designed as a suitable replacement for your Group 48 car battery or as auxiliaries to power your power-hungry sound system. This battery is also designed to work in a boat or RV.
At the heart of this battery's features is the AGM design which incorporates glass fiber mats that contain the acid electrolyte between the lead plates, rather than free-flowing within each cell. This creates a leak-proof, non-hazardous construction that not only makes this battery safe to use for you and your vehicle but also ensures it lasts longer than standard flooded batteries.
You won't find any external vents on this battery which means you can mount in any position without worrying about leaks. The design also ensures that the battery won't corrode. They are also extremely vibration-resistant which boosts their lifespan.
The XS Power D4800 offers incredible cranking power with a CA rating of 950 amps and 132 minutes of reserve capacity. You will find it just right for your high power needs and you will be happy to know that you won't experience any noticeable drop in performance and power efficiency even after years of use.
This battery is a bit heavy weighing 48.22 lbs. It comes with carrying handles that should make it easier for you to move it around. Finally, you will find a 3-year warranty that should give you all the assurance you need of its durability.
Pros
Sealed absorbed glass mat (AGM) design
Designed to be extremely vibration-resistant
Won't require any type of maintenance
Deliver high bursts of ignition power
Cons
Contains harmful chemicals like lead and lead compounds,
3. Odyssey 48-720 Battery
Amp Hour: 69 Ah
Cold Cranking Amps: 720 CCA
Dimension: 10.92 x 6.86 x 7.43 inches
Reserve Capacity: 130 Minutes
Voltage: 12 V
Terminal Type: SAE Terminal
Weight: 48 lbs.
Our Review
The Odyssey 48-720 Battery is a tough, high-performance battery that would meet all your requirements of a Group 48 battery. This pick is designed to handle all challenges regardless of the application or terrain. You would find it quite capable in marine, industrial, and automotive applications regardless of the weather condition.
To ensure constant high-power delivery, this battery features 99.99% pure lead plates that are made thinner to allow for more plates to fit in the battery. The addition of extra plates boosts the surface area allowing the battery to deliver more power than not only conventional batteries but also other AGM batteries. This advanced design not only ensures you get more power out of this battery but also boosts its lifespan and reliability.
Thanks to the AGM design sturdy construction, this battery would last you 3x as long as conventional batteries. This translates to a service life of up to 10 years. However, you should note that the actual service life would depend on several factors like frequency of use, weather conditions, and maintenance. With proper care, use, and maintenance, it should be easy to get at least 5 years out of this battery.
Actually, you won't have to worry too much about maintenance with this battery. The AGM design keeps the electrolyte suspended so there is no liquid that could lead to spills or leaks. In addition, you won't have to add water to ensure that the battery maintains its high-performance. Being an AGM battery, you can mount it in just about any position you see fit.
Pros
Maintenance-free operation
Rechargeable sealed lead-acid battery
Long service life
Reliable and durable
Cons
The battery is a bit heavy
4. NORTHSTAR NSB-AGM48 Automotive Group 48 Battery
Amp Hour: 69 Ah
Cranking Amps: 880 CA
Cold Cranking Amps: 775 CCA
Dimension: 10.9 x 6.9 x 7.4 inches
Reserve Capacity: 135 Minutes
Voltage: 12 V
Weight: 48 lbs.
Our Review
The NORTHSTAR NSB-AGM48 is a high-performance battery built to exceed or meet your vehicle's OEM requirement. This battery will offer you years of worry-free operation delivering superior performance while exceeding the life expectancy of traditional flooded batteries. This ensures that you spend less on battery replacements in the future.
This battery is designed to be the ideal fit for SUV, sport/luxury vehicles, classic and off-road cars. It comes with an exceptional CCA rating pegged at 775 and an amazing reserve capacity cycling ability of 135 minutes that should deliver quick starting every time. This battery features pure lead AGM technology which means it would last way longer than conventional types. It cycles over 400 times to 80 percent depth of discharge.
Another perk due to the AGM design is the ease of installation. This battery can be installed on its side and you won't have to worry about leaks or spills. This makes it a great fit for many applications depending on the type of vehicle you want to use it on. There is really no need to check for spills or to check the water levels or clean the terminals as it is completely maintenance-free.
Due to the low internal resistance, this battery would also charge faster and self-discharge more slowly than conventional batteries. This also boosts its lifespan. You can also run the battery under extreme temperatures and it would deliver the right bursts of power to start up your car.
Overall, the NORTHSTAR NSB-AGM48 is a great option that would last you through years of use without fail. This battery is designed to handle heavy power loads and will fit into a wide range of vehicles.
Pros
Quick starting every time
Cycles over 400 times to 80 percent depth of discharge
Faster recharge than conventional batteries
Advanced AGM construction
Cons
5. Optima DH6 YellowTop Dual Purpose AGM Battery
Amp Hour: 72 Ah
Cold Cranking Amps: 800 CCA
Dimension: 10. 94 x 6. 89 x 7. 48 inches
Reserve Capacity: 140 Minutes
Voltage: 12 V
Terminal Type: SAE Terminal
Warranty: 36 months free replacement
Weight: 54 lbs.
Our Review
If you're looking for a battery that will handle your deep-cycle needs, then the Optima DH6 YellowTop Dual Purpose AGM Battery might be the best option to go for. This battery is designed to deliver incredible power to keep your vehicle and its electric devices running while your vehicle is in use. It features SpiralCell technology which allows for top-notch performance while ensuring you and your vehicle are safe.
This battery comes with a six-pack design known as SpiralCell technology. It consists of a series of spiral-wound cells consisting of two pure 99.99% lead plates coated with lead oxide. One plate is the positive terminal while the other is the negative terminal. This design is unique to Optima batteries and you won't find it on other battery brands. It allows the battery to deliver efficient deep-cycle and cranking power as well as provide unparalleled cycling capability.
Along with its excellent cranking power, the Optima DH6 YellowTop would last up to 3x longer than conventional batteries. It would also provide 15x the vibration resistance ensuring that your battery doesn't corrode or get damaged too quickly. Along with this is a slow self-discharge rate. If you're not buying this battery for regular use, you will be glad to know that it can be stored for a long time without needing recharging. It would also recharge much faster than traditional flooded batteries.
The AGM design makes this battery spill-proof and easy to install. You can mount it in just about any position since it doesn't feature the same liquid-type electrolyte as flooded batteries which makes it safer to use. It also means you will spend less time maintaining the battery and also spend less on battery replacement in the coming years.
Pros
Delivers efficient deep-cycle and cranking power
Mountable in almost any position
300+ discharge/recharge cycles
Optimal starting power even in cold weather
Cons